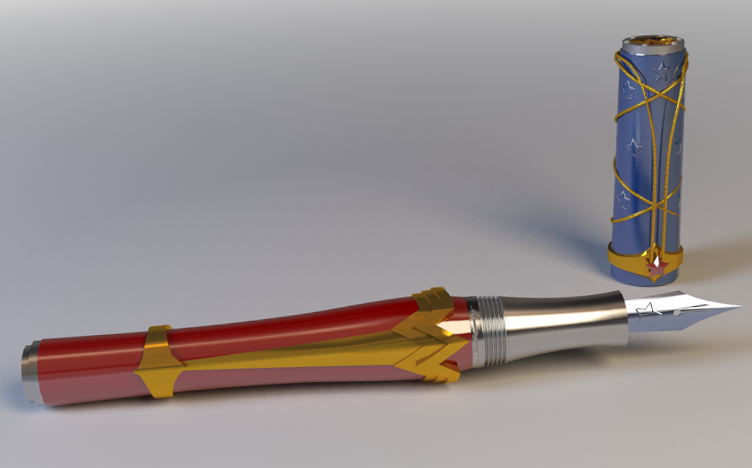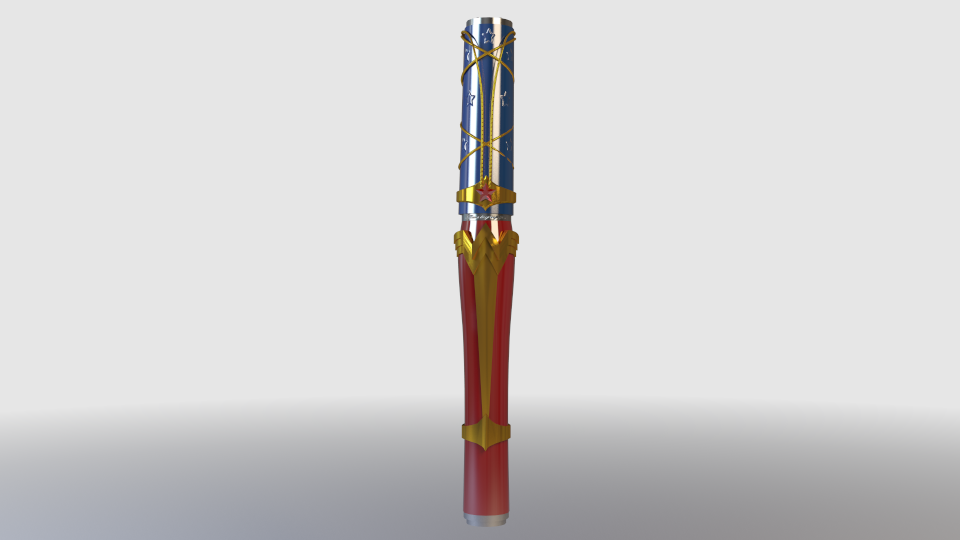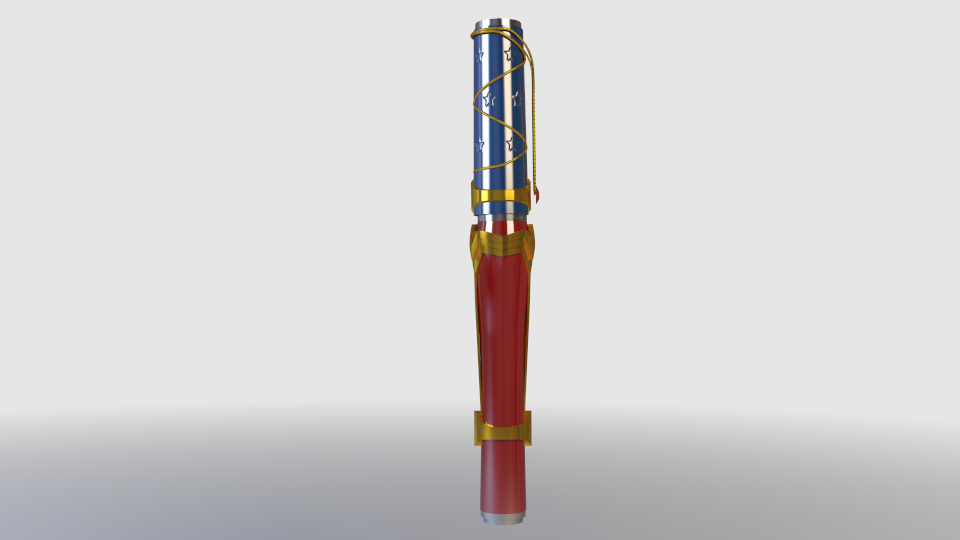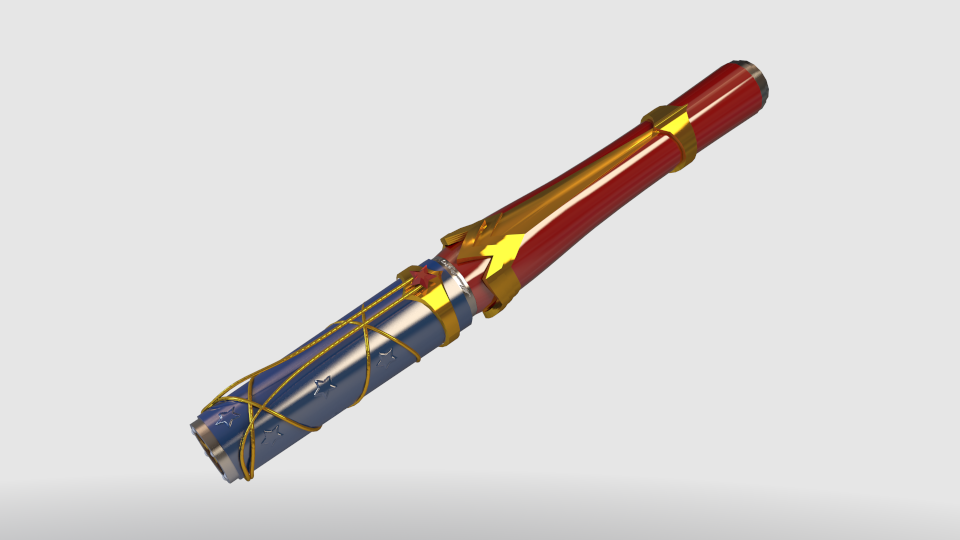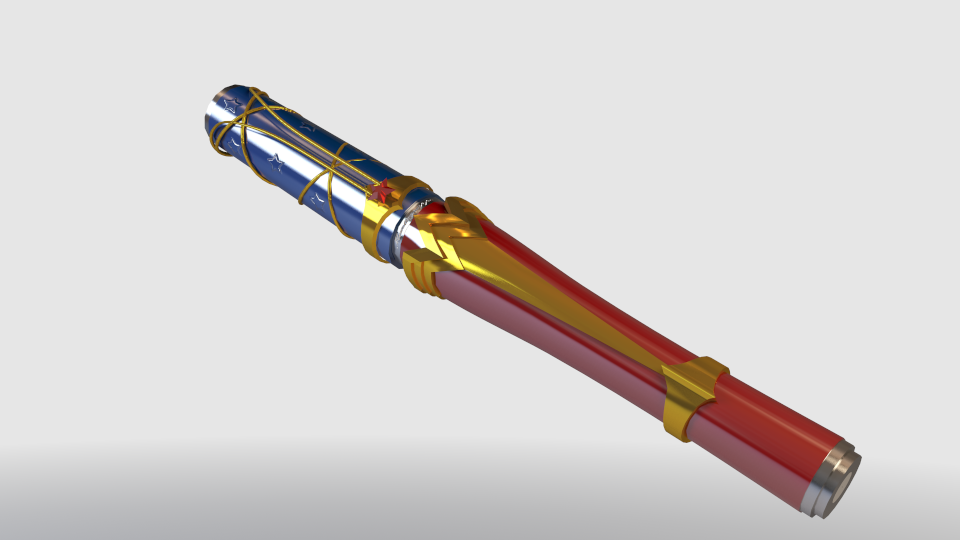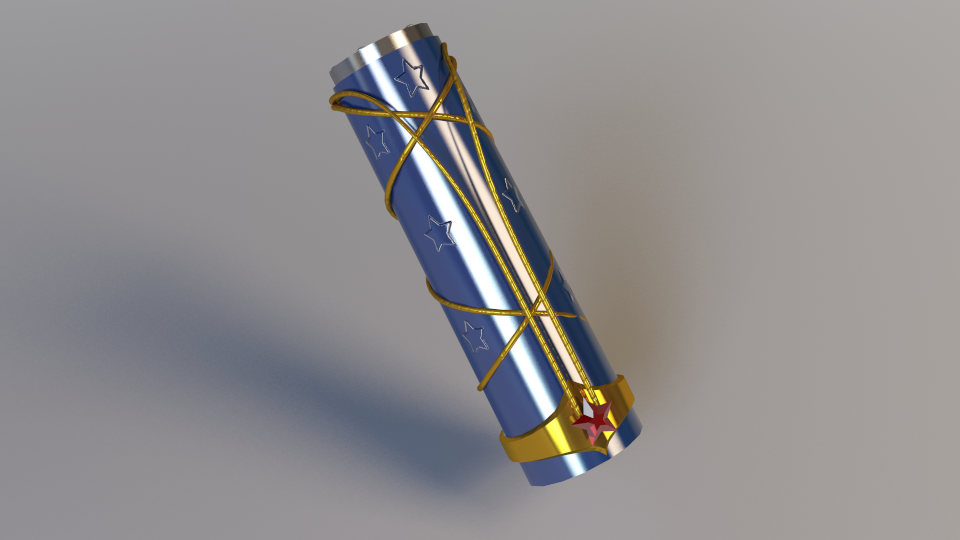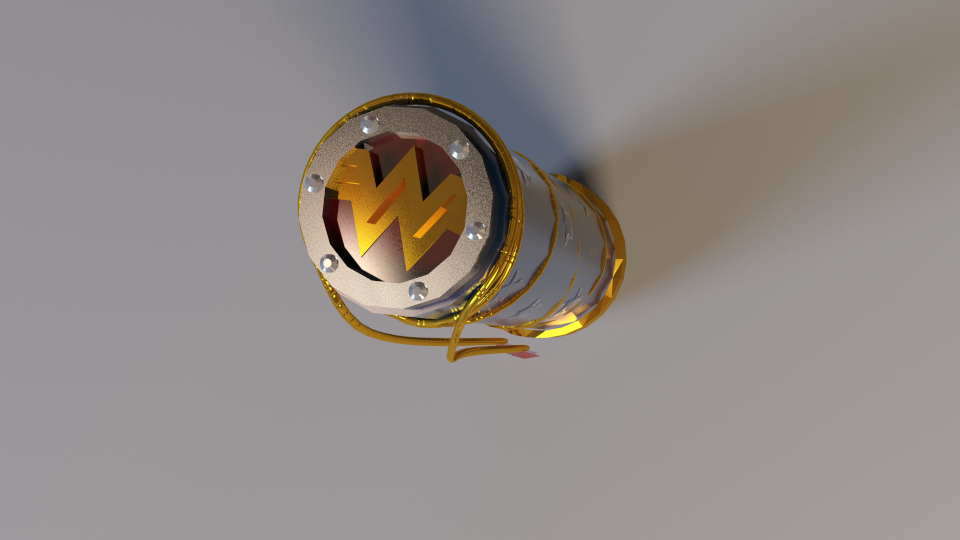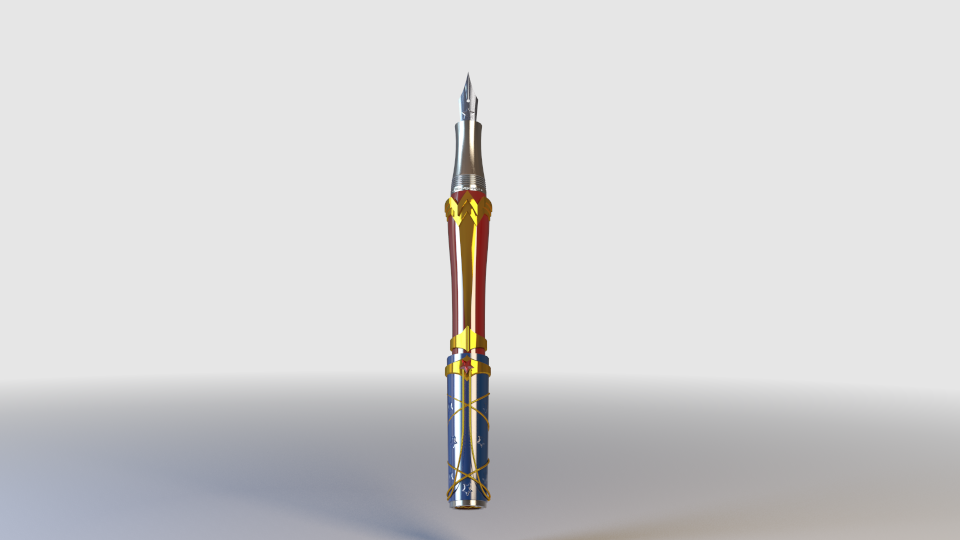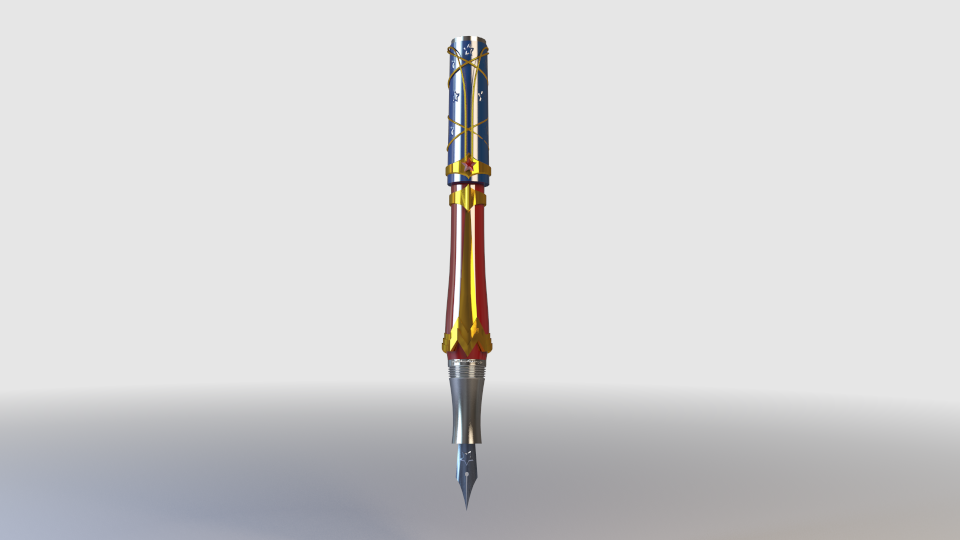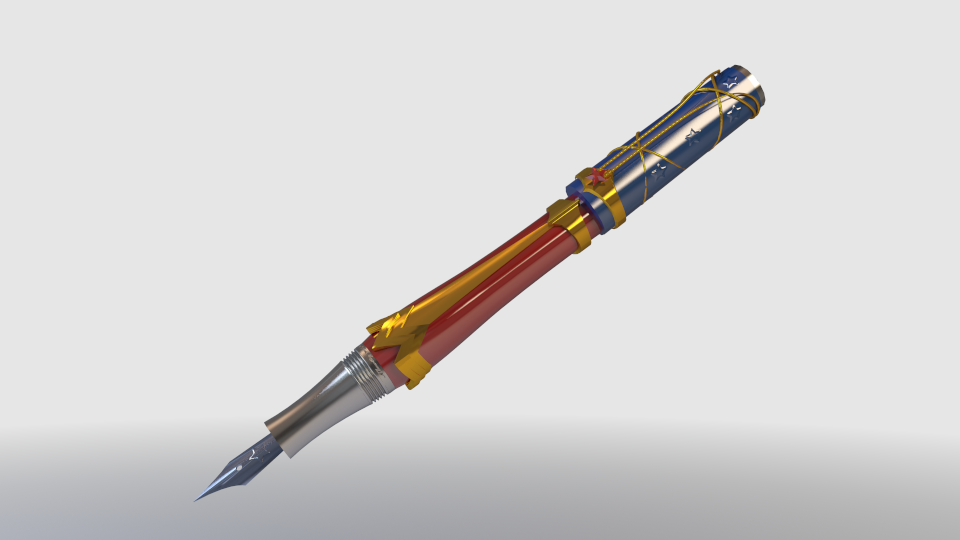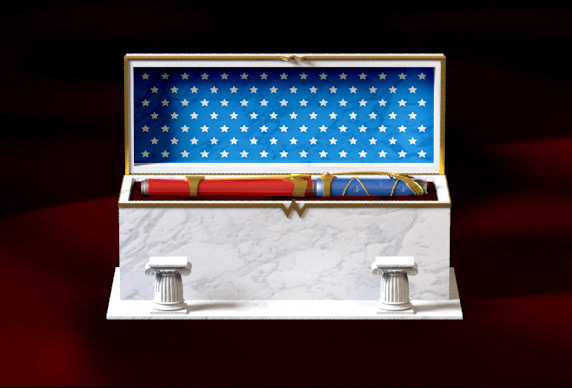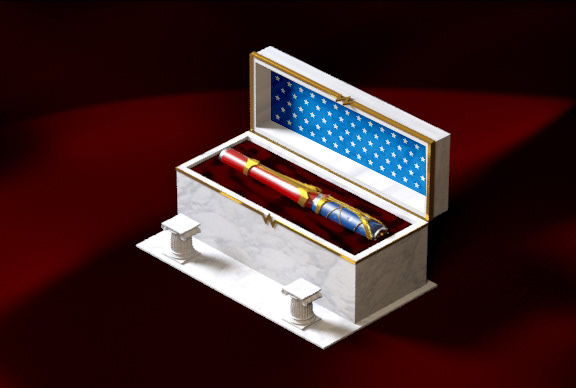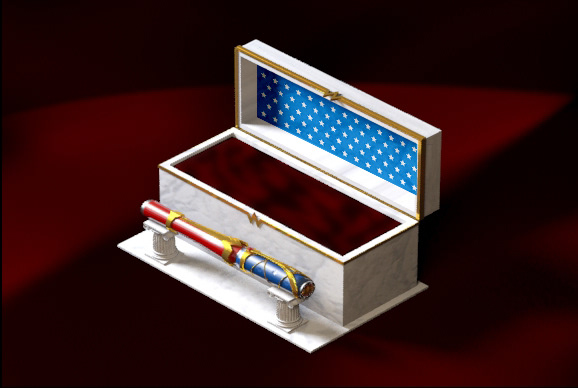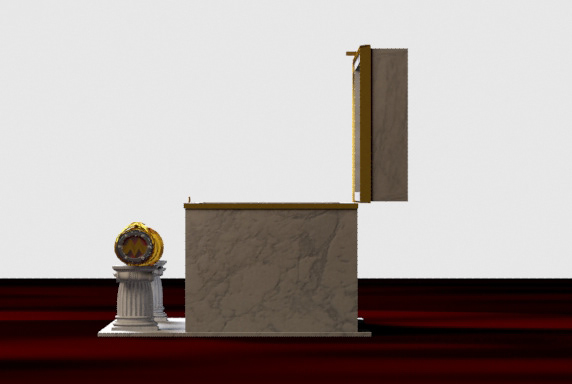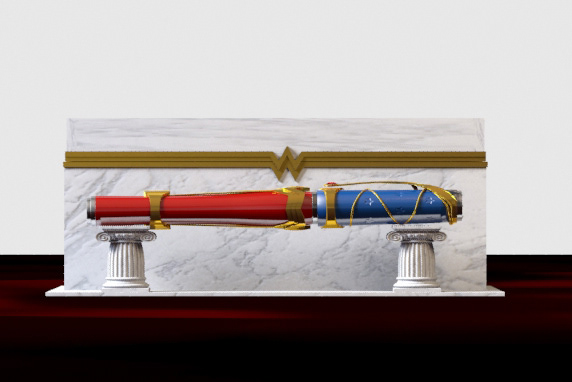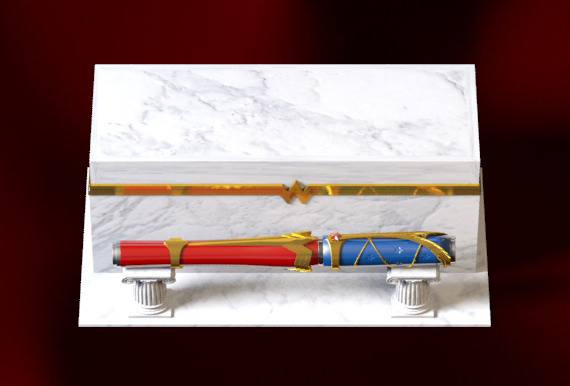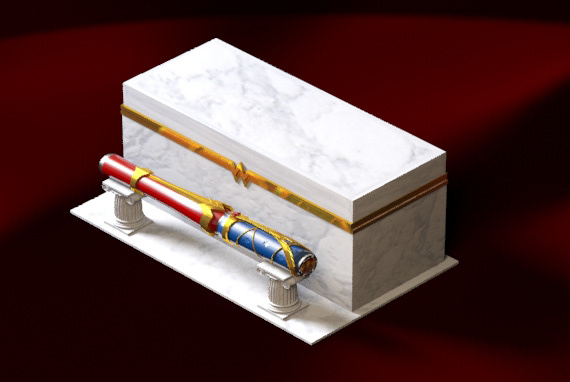 The idea is a little complex because not only would it serve to stow the pen, but it would also be a decorative object. The shape is based on the Wonderwoman's origin: an Amazon Warrion from the Greek Mythology  (
http://www.dccomics.com/characters/wonder–woman
).
The box represents a temple made of white marble, with a platform shaped by the case and two columns. The case has the lock shaped by the double golden W, Wonderwoman's symbol, splitting itself when open. The pen lies on a dark red fabric. The case interior top, when open, discloses a starred sky. 
In the front, the columns reinforce the case with characteristics of JONICA architecture, found in temples of female divinities. These two columns have functional elements as a mounting for the pen.
Below the video with result of contest.