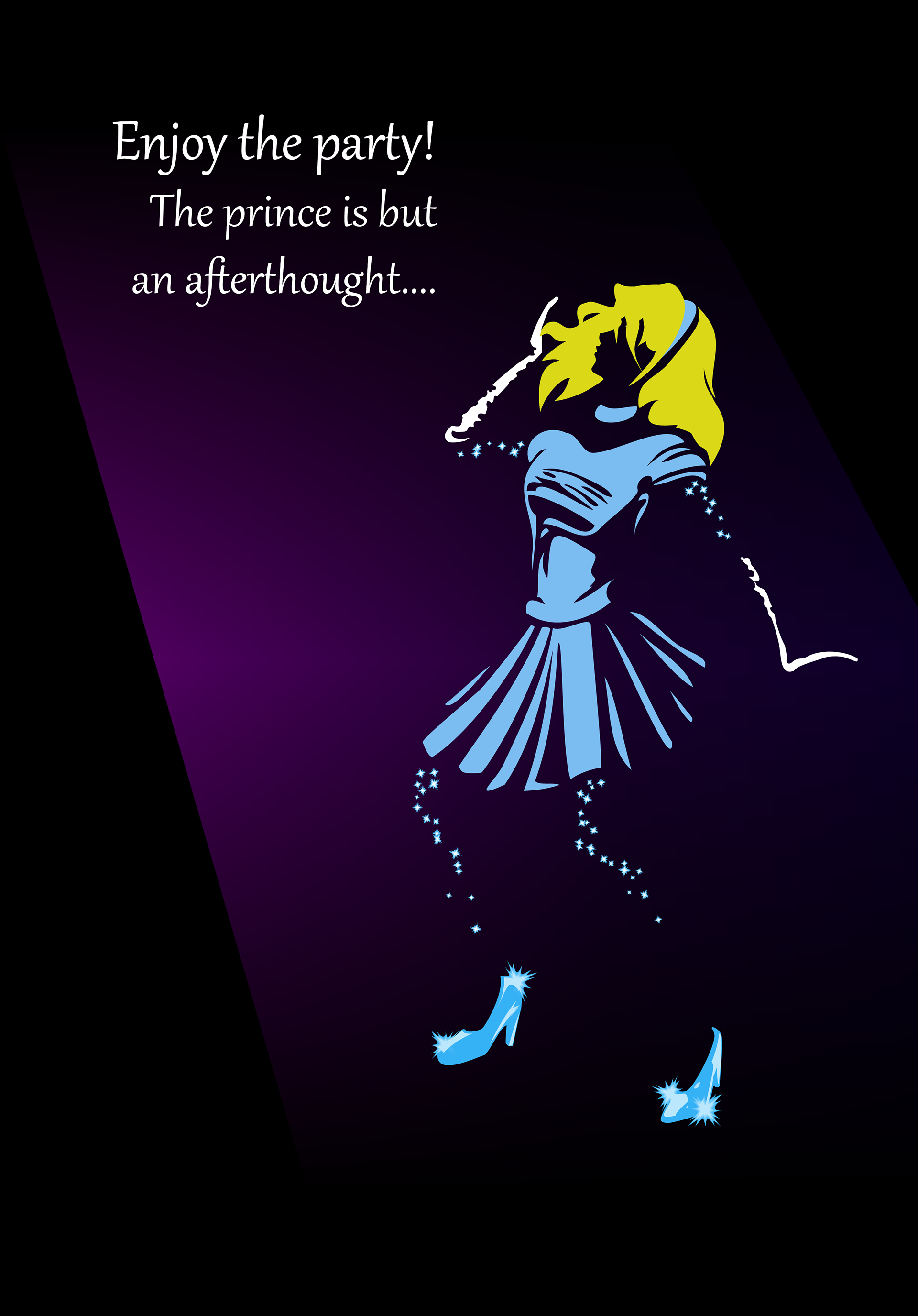 Enjoy the party!
The prince is but an afterthought....

My wife once told me that Cinderella just wanted to enjoy the party and that the prince was just a consequence.
That idea stuck in my mind and it was not long before I made an illustration of a modern cinderella dancing enjoying the party. The light detaches it from everything and there are no other characters because that moment is about her.