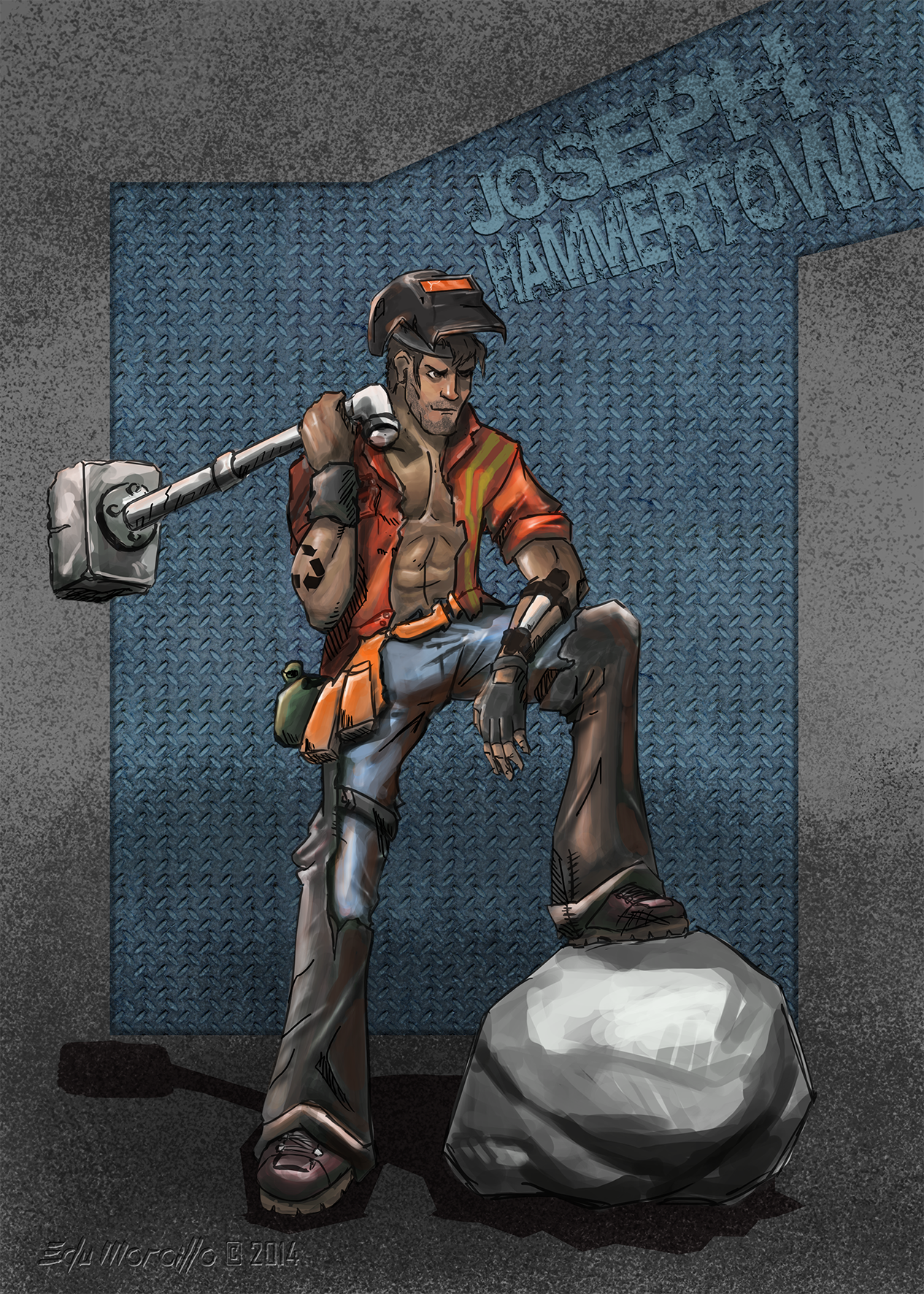 Joseph was born in settled community among of old buildings, their clothes come from existing old remains in your environment. His slim look very helped him survive as a child sneaking by falling debris and through passages often unbridgeable, but in the future these there is no place for the weak and Joseph learned to defend and become stronger itself with the building material.
Originally part of a gang known as Recycle Junkers (so your tattoo on the right arm), Joseph did justice for many times in your community using his inseparable hammer.
Although slender as a snake, a scoundrel and talkative way, Joseph has a good heart that hides through a tough look that uses to protect the "Worker Rubble Paradise" community.
Personal Project – 4 Silhouettes of the Apocalypse.